New Build-Ready Site in Marshall County Adds to State's Growing Commitment to Site Development
August 2, 2023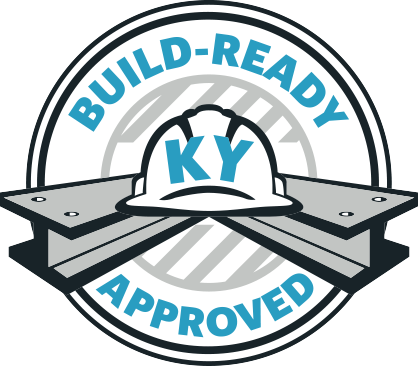 FRANKFORT, Ky. (Aug. 2, 2023) – Today, Gov. Andy Beshear highlighted the continued momentum of the commonwealth's site development and speed-to-market initiatives with the announcement of a new build-ready site in Marshall County.
"The only way we are going to continue our historic economic momentum is by staying proactive and continuing to invest in site development throughout Kentucky," said Gov. Beshear. "The work we are doing right now is paving the way for even more businesses and companies to locate in the commonwealth, bringing quality jobs and opportunities for communities across the state. I want to thank local leadership in Benton and Marshall County as well as regional and state officials who helped make this site certified and ready for business."
The new site will include a 120,000-square-foot building pad on over 240 developable acres and will be zoned and developed for heavy industrial use. The development has four-lane highway access available from U.S. Highway 641 adjacent to the site. The highway also provides access to Interstate Highway 69, which is just over two miles north of the site, and Interstate Highway 24, which is 13 miles northeast of the site.
All utilities, including true fiber redundancy, are available at the site. The site is in the Tennessee Valley Authority service region and is served by West Kentucky Rural Electric.
In 2020, the site was selected for funding through the pilot Product Development Initiative (PDI) program, which was established in 2019 and provided nearly $7 million in state funding for 20 site and building development projects statewide. Through the efforts and results of the pilot PDI program, the Kentucky Product Development Initiative (KPDI) was established last year after Gov. Beshear and the General Assembly approved $100 million in funding for KPDI during its regular 2022 session.
Kevin Spraggs, Marshall County Judge/Executive, is excited to bring future economic growth to the community through the build-ready program: "Seeing Kentucky's program grow throughout the last few years, it has been my hope for a long time to be able to drive economic development in Marshall County. With Southwest One now being the most western-certified build-ready site, the possibilities are endless. Availability is the first step to development, and our community has so much to offer. We are committed to growth, and I can't wait to see where this new opportunity takes us."
Rita Dotson, mayor of the city of Benton, noted the importance of this project in bringing business opportunities to the city and surrounding region: "The certification of this build-ready site marks a momentous achievement in our efforts to foster economic progress. By streamlining the development process and eliminating hurdles, we are sending a clear message that our county is open for business, innovation and future opportunities."
Treston Smith, chairman of the Marshall County Industrial Development Authority, highlighted the advantageous location and resources of the region, paired with the new build-ready site, that will foster future economic opportunities: "Southwest One's geographic location offers a powerful trifecta-access to quality education, a skilled and motivated workforce and exceptional transportation accessibility. With educational institutions like Murray State University, WKCTC and the UK College of Engineering in Paducah, we have a pool of talented and skilled individuals readily available. The park also enjoys seamless connectivity to major transportation arteries, with close proximity to I-24 and I-69 just two miles away. This exceptional accessibility allows new and existing businesses access to regional and national markets and is an attractive advantage for industries seeking a strategic hub for their operations."
Elizabeth Griffith Mudd, president of Kentucky Lake Economic Development, thanked local, regional and state entities who helped make this site a reality: "Developing a build-ready site is not the task of a single entity, but rather the result of a community working together to pave the way for progress. I am grateful for the unwavering support of our local leadership and our state and regional partners who recognize the importance of site development and the role it plays in bettering our community."
With a build-ready site, much of the work, aside from construction, has already been completed. That includes controlling the land to be developed, completing archaeological, environmental and geotechnical studies, constructing a building pad, finishing preliminary design work, obtaining approved site plan permits and putting necessary infrastructure in place. On a build-ready site, construction can begin immediately.
To be build-ready-certified, a site must include a pad ready to accommodate a building of 50,000 square feet with the ability to expand to 100,000 square feet or more, and utilities extending to the site's edge. Applicants, usually a city, county or economic development group, must have previously filed the necessary permits, as well as preliminary building plans, cost estimates and schedule projections. Applicants also are asked to provide a rendering of a potential building for the site.
Including the new site in Benton, the commonwealth is home to 22 active build-ready sites. Multiple other locations across the state are currently working toward certification.
To date, eight former build-ready-certified sites, including tracts located in Butler, Graves, Hart and Laurel counties and four sites in Warren County, have been selected by companies for new location projects, allowing companies to bring their operations online in a cost-efficient manner while creating jobs for local Kentuckians.