Kenlake Foods To Expand Manufacturing Operation in Murray With $24 Million Investment Creating 15 Full-Time Jobs
October 12, 2023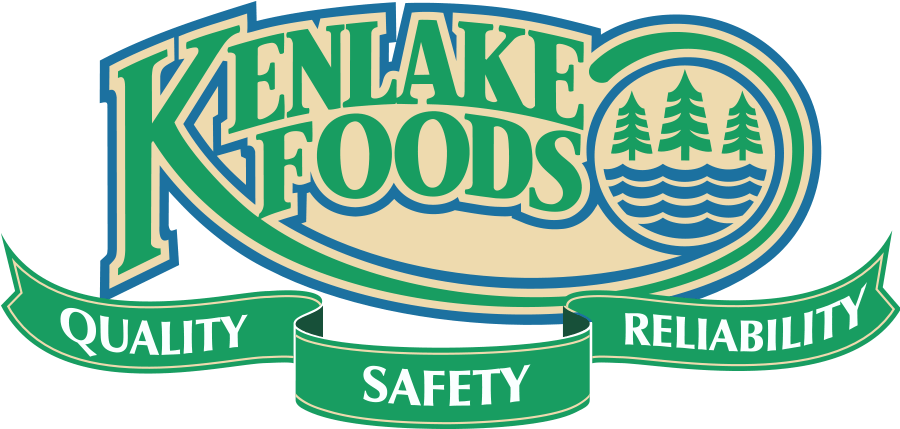 FRANKFORT, Ky. (Oct. 12, 2023) – While the commonwealth celebrates Manufacturing Month, Gov. Andy Beshear today officially announced Kenlake Foods, a wholly owned subsidiary of the Kroger Co., is expanding its current operation in Calloway County with a $24 million investment creating 15 high-wage, Kentucky jobs.
"From large corporations to family-owned businesses, we are continuing to see Kentucky companies believe and invest in our communities," said Gov. Beshear. "Kenlake Foods has been serving the Murray and Western Kentucky region for over four decades, and this investment is a critical step to ensuring they continue to do so for many years to come. I want to thank the company's leadership for their continued support and investment in the commonwealth."
The $24 million investment will expand the Murray operation by 6,000 square feet, bringing the facility's total square footage to 215,000. The project will include the installation of new processing equipment for dry roasting and packaging various nut lines.
Kenlake Foods has provided snack, baking and produce nuts to all Kroger retail divisions since 1982. The company also specializes in the manufacture of more than 800 items, mostly dry mixes and salted nuts, but also processes puddings, gelatins, drink mixes, instant oatmeal and oats. The Murray plant was one of the first 41 Kroger manufacturing plants located across the United States and today employs over 340 Kentuckians.
Kroger maintains 112 stores in Kentucky, employing more than 19,000 associates. The commonwealth is also home to four manufacturing and distribution facilities that service the company, as well as a regional headquarters in Louisville. Since 1987, Kroger's floral designers have created the famous Kentucky Derby Garland of Roses. In 2017, Kroger and the University of Kentucky entered a 12-year marketing agreement that renamed the university's football stadium to Kroger Field.
Calloway County Judge/Executive Kenneth Imes appreciates the company for the opportunities they are bringing to Murray and Calloway County: "As Judge/Executive, we work with the Murray County Economic Development Corporation, the city and local industries to help provide jobs for our people. This project is certainly welcome news and shows that Kenlake is doing good things for Calloway County and the commonwealth."
Murray Mayor Bob Rogers is excited to continue the long-standing presence of Kenlake Foods in our local community: "As Mayor of the city of Murray, I am certainly glad to see Kroger and Kenlake continue to invest in our community. This commitment of 15 new full-time jobs and $24 million in investment helps solidify the long-term presence of Kenlake and is welcome news. We continue to work hard to be a business-friendly city and appreciate the benefits of our collaboration with Kroger and Kenlake."
Jerry Duncan, chairman of the Murray County Economic Development Corporation, noted the important role the company plays in the region and the jobs that this project will create: "Kenlake has been an important part of our local economy for many years. Working with the company and the city on this project will mean the addition of 15 well-paying jobs to the community to help support 15 families. The MCEDC is proud to partner with our manufacturing employers to make their investment decisions easy and to support the commonwealth in our mutual goal of smart growth."
Kenlake Food's investment and job creation furthers recent economic momentum in the commonwealth as the state builds back stronger from the effects of the pandemic.
This week, Gov. Beshear reported that General Fund receipts for September 2023 totaled over $1 billion, marking the 13th straight month with revenues over $1 billion. The Governor also recently announced that his administration secured the largest General Fund budget surplus and Rainy Day Fund, as well as the most jobs filled in state history.
The General Fund budget surplus at the end of fiscal year 2023 was more than $1.55 billion. Nearly all of the $1.55 billion surplus will go into the commonwealth's Rainy Day Fund, bringing the fund to a record balance of $3.7 billion – a 2,700% increase since Gov. Beshear took office in 2019.
This year, the Governor announced that Kentucky set the record for the longest period with the lowest unemployment rates in state history.
Since the beginning of his administration, Gov. Beshear has announced nearly 900 private-sector new-location and expansion projects totaling over $27.5 billion in announced investments, creating 48,000 jobs. This is the highest investment figure for any governor in state history.
The robust job creation has been accompanied by rising wages across the commonwealth. The average incentivized hourly wage in 2022 was $26.78 before benefits, the second-highest mark since 2010 and an 11.5% increase over the previous year.
The Governor also secured the best two-year period in state history for economic growth and announced the two largest economic development projects in state history. In September 2021, Gov. Beshear and leaders from Ford Motor Co. and SK On celebrated a transformative $5.8 billion investment that will create 5,000 jobs in Hardin County. In April 2022, the Governor was joined by leadership at AESC to announce a $2 billion investment that will create 2,000 jobs in Warren County. These announcements solidify Kentucky as the EV battery production capital of the United States.
That position was strengthened even further in May 2023, when the Governor and leaders at Toyota announced a $591 million investment across multiple projects as the company's largest manufacturing operation in Georgetown introduced its first battery electric vehicle. Growth within the EV sector continued into June as Gov. Beshear joined INFAC North America to break ground on the company's $53 million investment to support EV-related production in Campbellsville.
Over a two-month period this year, Kentucky secured two credit rating increases from major agencies. On May 12, Gov. Beshear announced that his administration obtained the first state-level credit rating upgrade in 13 years and the first-ever upgrade from Fitch Ratings. On June 29, Gov. Beshear announced the commonwealth received its first-ever rating increase from S&P Global Ratings. In September, Moody's Investors Service upgraded Kentucky's credit outlook from stable to positive.
Site Selection magazine recently placed Kentucky first in the South Central region and top-5 nationally in its 2023 Prosperity Cup ranking, which recognizes state-level economic development agencies for their success in landing capital investment projects. The publication also placed Kentucky second nationwide and first in the South Central region for its annual Governor's Cup ranking for 2022, which recognizes state-level economic success based on capital investments.
Gov. Beshear announced a new "Supply Kentucky" initiative with the goal of boosting job growth, reducing costs and providing more security in the supply chains of our Kentucky companies.
To encourage investment and job growth in the community, the Kentucky Economic Development Finance Authority (KEDFA) in August preliminarily approved a 10-year incentive agreement with the company under the Kentucky Business Investment program. The performance-based agreement can provide up to $150,000 in tax incentives based on the company's investment of $24 million and annual targets of:
Creation and maintenance of 15 Kentucky-resident, full-time jobs across 10 years; and
Paying an average hourly wage of $36, including benefits across those jobs.
By meeting its annual targets over the agreement term, the company can be eligible to keep a portion of the new tax revenue it generates. The company may claim eligible incentives against its income tax liability and/or wage assessments.
In addition, Kenlake Foods can receive resources from Kentucky's workforce service providers. Those include no-cost recruitment and job placement services, reduced-cost customized training and job-training incentives.
For more information on Kroger, visit Kroger.com.
A detailed community profile for Calloway County can be viewed here.
Information on Kentucky's economic development efforts and programs is available at CED.ky.gov. Fans of the Cabinet for Economic Development can also join the discussion at facebook.com/CEDkygov, on Twitter @CEDkygov, Instagram @CEDkygov and LinkedIn.