Jackson Purchase Distillery Increases Scope of Fulton County Investment to Nearly $26 Million, Creation of 54 Full-Time Jobs
October 11, 2022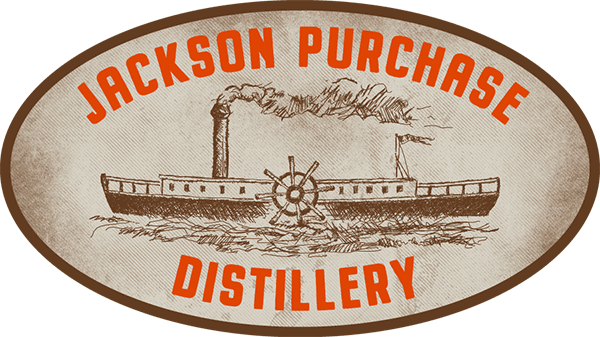 Startup distiller initially announced project in May 2021
FRANKFORT, Ky. (Oct. 11, 2022) – Today, Gov. Andy Beshear announced further momentum of Kentucky's bourbon and spirits industry as Jackson Purchase Distillery LLC, a startup bourbon producer, will increase its distilling operation investment in Fulton County to nearly $26 million and create 54 full-time jobs.
"Kentucky's bourbon and spirits industry continues to see tremendous growth," Gov. Beshear said. "This is not possible without the support of companies like Jackson Purchase Distillery, which is tripling its original investment in this project and creating nearly double the number of quality jobs. The company's faith in the commonwealth, Fulton County and the surrounding communities is an exciting reminder of our strong economic momentum."
Jackson Purchase's project has grown from an initially planned investment of $8.76 million and 30 jobs. In April 2021, the company's management group acquired an unused distilling facility established several years prior.
To bolster the nearly complete distillery, company leaders immediately began an expansion that will involve purchasing additional land, constructing barrel storage and making various upgrades throughout the facility.
The positions that will be added at the new facility to assist Master Distillers Craig Beam and Terry Ballard will include a mechanical engineer, quality control manager, plant manager and roles in boiler operations, grain processing, laboratory/data processing and regulatory compliance.
"Much of our growth could not have been done without help," said Lloyd Jones, president, and CEO of Jackson Purchase Distillery. "We thank the commonwealth for its generous support. We also thank the City of Hickman and Fulton County. We especially thank the local farmers who provide our grain and participate in our spent grain program. We look forward to achieving greater economic growth for Fulton County and the commonwealth with our continued efforts to produce Kentucky bourbon."
The distillery will produce in excess of 60,000 barrels annually once fully operational. The company will provide third-party distilling services, catering primarily to mid-size and large customers including brand-owned companies, distilleries needing additional capacity to meet demand and companies that purchase new production for future third-party sales. Jackson Purchase Distillery also plans to dedicate a segment of its business to fulfilling smaller orders from craft distillers.
The distillery will offer two to three different mash bills that will reflect the style of bourbon and rye typically produced in Kentucky. The company also will consider custom mash bills for larger production runs.
Jackson Purchase Distillery's management team has a strong manufacturing background and includes Jones, COO David K. Salmon and Chairman Van Carlisle. The concept of acquiring the distillery and producing bourbon as a contract manufacturer started with a conversation between Jones and Salmon, who has 30-plus years of experience in the bourbon and distilling industry. Jones, a Fulton County native, was familiar with the Hickman facility, and eventually, the management team formed a group to purchase the distillery.
Jackson Purchase Distillery's planned expansion builds on recent bourbon and spirits growth across Kentucky. Since the start of the Beshear administration, the commonwealth's spirits industry has announced roughly 60 new-location or expansion projects totaling nearly $1.4 billion in planned investments and creating more than 1,100 announced full-time jobs. Currently, bourbon and spirits facilities in Kentucky directly employ more than 5,300 people.
Fulton County Judge/Executive Jim Martin said he is thankful for the company's commitment to providing a quality Kentucky product in their region.
"Jackson Purchase Distillery is a very good fit for Fulton County," said Judge Martin. "The principals at the company are committed to success in this venture just as we are equally committed to their success. This project not only involves one of Kentucky's most historic products being sold throughout the world market but it is agriculturally based in Fulton County history. Thank you, Jackson Purchase Distillery, for your confidence in us."
Hickman Mayor Heath Carlton said he looks forward to seeing the company succeed in the future.
"The City of Hickman welcomes the news of the expansion and continued investment in the community," said Mayor Carlton. "We are proud to work with Jackson Purchase Distillery as they realize success locally and look forward to seeing the company putting Western Kentucky on the Kentucky bourbon map!"
Mark Welch, president of the Fulton-Hickman Counties Economic Development Partnership, said he is excited about the partnership between the company and the community moving forward.
"Jackson Purchase Distillery is the perfect manufacturing partner for Fulton County," said Welch. "Our local natural resources (water and grains) are abundant, the distillery's product is quintessentially Kentuckian, and bourbon is in high demand globally. We're very excited about their success and expanded investment in our region."
Jackson Purchase Distillery's investment and planned job creation furthers recent economic momentum in the commonwealth, as the state builds back stronger from the effects of the pandemic.
In 2021, the commonwealth shattered every economic development record in the books. Private-sector new-location and expansion announcements included a record $11.2 billion in total planned investment and commitments to create a record 18,000-plus full-time jobs across the coming years. Kentucky's average incentivized hourly wage for projects statewide in 2021 was $24 before benefits, a 9.4% increase over the previous year.
In the past year, the Beshear administration announced the two largest economic development projects in state history. In September 2021, Gov. Beshear and leaders from Ford Motor Co. and SK Innovation celebrated a transformative $5.8 billion investment that will create 5,000 jobs in Hardin County. And in April of this year, the Governor was joined by leadership at Envision AESC to announce a $2 billion investment that will create 2,000 jobs in Warren County. These announcements solidify Kentucky as the EV battery production capital of the United States.
The economic momentum has carried strongly into 2022, with both S&P Global Ratings and Fitch Ratings upgrading Kentucky's financial outlook to positive in recognition of the commonwealth's surging economy.
And Site Selection magazine placed Kentucky at 6th in its annual Prosperity Cup rankings for 2022, which recognizes state-level economic success based on capital investments.
Kentucky has posted record low unemployment rates for five consecutive months, holding at or below 3.9% since April 2022.
In July, the Governor reported the highest annual growth rate in 31 years. And for the second year in a row, Kentucky's General Fund budget surplus has exceeded $1 billion. Also in July, Gov. Beshear reported that the state's rainy day fund is up to a record balance of $2.7 billion, significantly higher than the $129 million balance the fund had when the Governor took office.
In September, Kentucky reported August 2022 General Fund receipts hit an unprecedented high for any August on record, marking 21 straight months of growing revenues for the state.
To encourage investment and job growth in the community, the Kentucky Economic Development Finance Authority (KEDFA) in May 2021 preliminarily approved a 15-year incentive agreement with the company under the Kentucky Business Investment program. It is anticipated the company's incentive agreement will be modified at the time of final approval to reflect the additional investment and job growth.
For more information on Jackson Purchase Distillery, visit jacksonpurchasedistillery.com.
A detailed community profile for Fulton County can be viewed here.
Information on Kentucky's economic development efforts and programs is available at CED.ky.gov. Fans of the Cabinet for Economic Development can also join the discussion at facebook.com/CEDkygov, on Twitter @CEDkygov, Instagram @CEDkygov and LinkedIn.
Read about other key updates, actions and information from Gov. Beshear and his administration at governor.ky.gov, kycovid19.ky.gov and the Governor's official social media accounts Facebook, Twitter and YouTube.
###